The Garden Tower
The Garden Tower is a spacesaving plant growing system with built in composter. You can grow 50 plant on less than square meter.
The latest version allows 360 degrees rotation for easy handling and optimal sun exposure. In the hart of the Garden Tower sits a perforated compost pipe where you can grow worms on your kitchen scrap. These worms (Esenia Fetida en Dendrobena) will happily crawl throughout the Garden Tower and distribute the biofertiliser they generate to your plants.
The Garden Tower is made of foodgrade, UV resistant and reclyclable HDPE.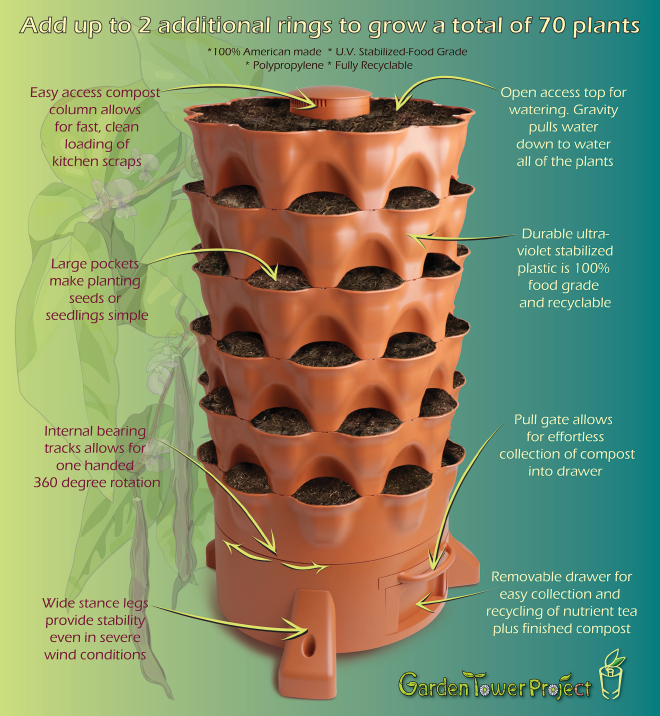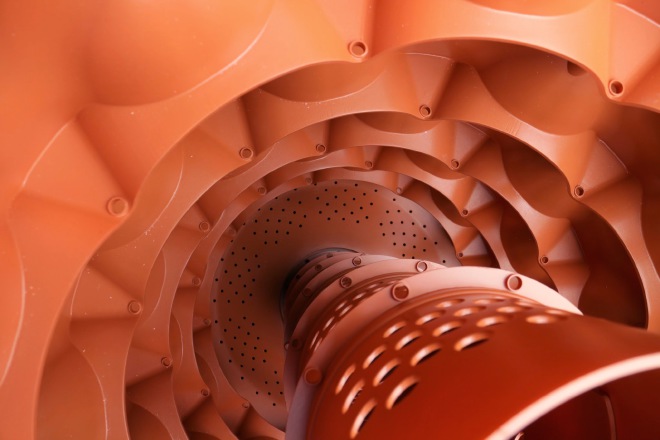 Looking downwards in the empty Garden Tower you can see the genius of its simplicity. The segments of the composting pipe are perforated with holes. These holes are small enough to contain the potting soil while allowing the worms free access.

The combination of gardening and composting brings biological fertiliser back in a closed system. The Garden Tower is self sufficient in fertiliser. However, you will off course need to water it. Your plants will grow better as the potting soil becomes richer. In the base of the tower sits a drawer that allows you to harvest the either the vermiculture milk or the compost itself. This you can either return to your Garden Tower or use elswhere.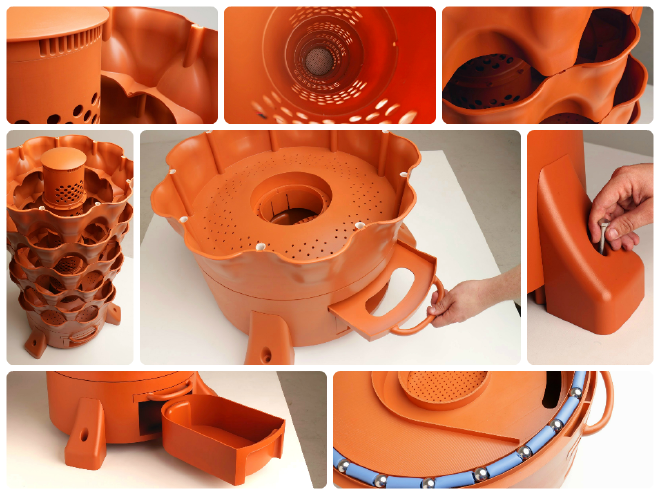 The Garden Tower is delivered as an ingenious and easy to set up assembly. Choose a level, solid surface for your tower in a sunny place. Shouls you want to locate the tower on a lawn be sure to place flat stones under each of the three feet, to prevent sagging.
The design allows the Garden Tower to be sent to you in a manageable box. A clear manual and instructiom movies are available.
Shopping cart
No items in shopping cart.