Welcome to my rooftop garden
Here it is. The first Garden Tower in Europe.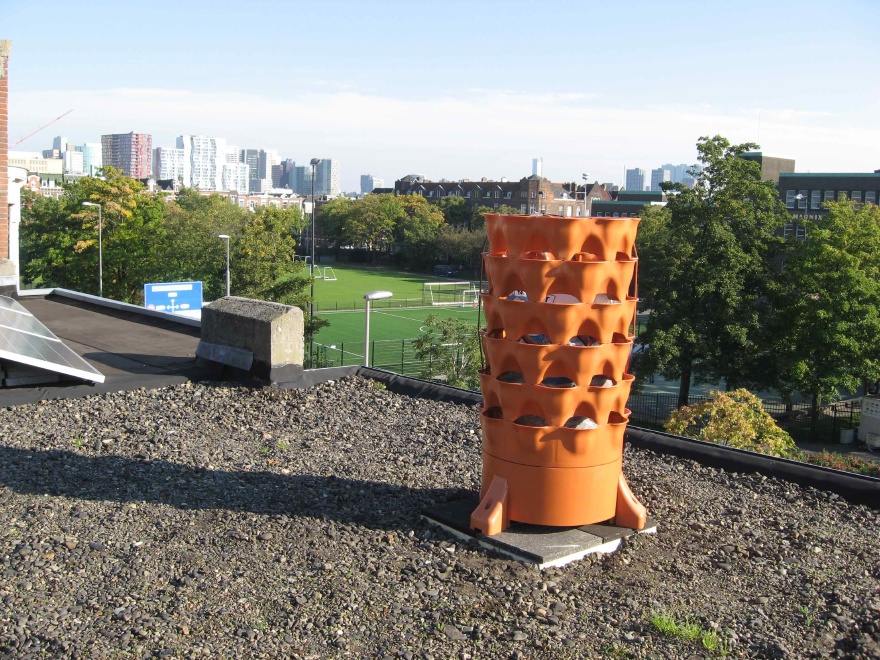 The Garden Tower is the ultimate growing system for vertical gardening. With built in composter. The Garden Tower accomodates 50 plants. That is 50 medium sized pots, try putting those on nine square feet.
The Garden Tower contains a central composting pipe allowing you to compost kithchen scraps using worms (Esenia Fetida en Dendrobena). The kitchen scrap will be degraded and spread through the Garden Tower a a natural fertiliser. De Garden Tower is made out of UV resistant, recyclable and food grade HDPE.
De Garden Tower turns 360 degrees effortlessly on ball bearings for easy gardening and optimal sun gathering.
De Garden Tower was developped by the people of The Garden Tower Project iin the US. They started out with a simple rain barrel with extruded opening and a central composting pipe. Then the gave it legs but it was still bulky to transport. Now they have developped an easy to assemble kit for a plant growing system that allows you to garden anywhere.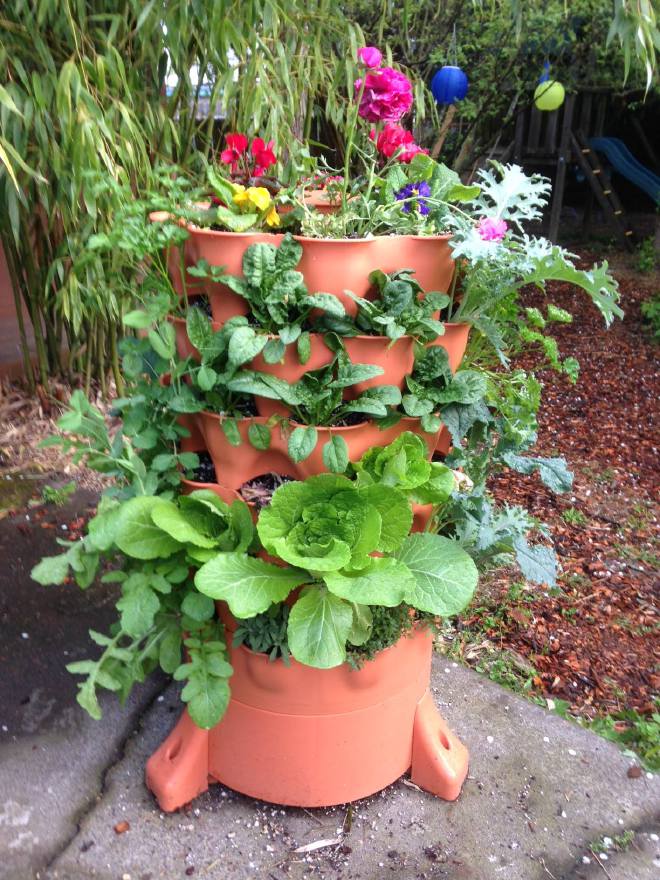 The Garden Tower is designed to allow simple, fun gardening on a limited space. Off course in a garden but specially suited for your balcony or roof top. Grow herbs, vegetables and flowering plants - seated in a chair, rotating the Garden Tower - just about anywhere.
I planted strawberries, lots snowdrops, tulips and crocusses (nov 2015). Cannot wait for spring to arrive.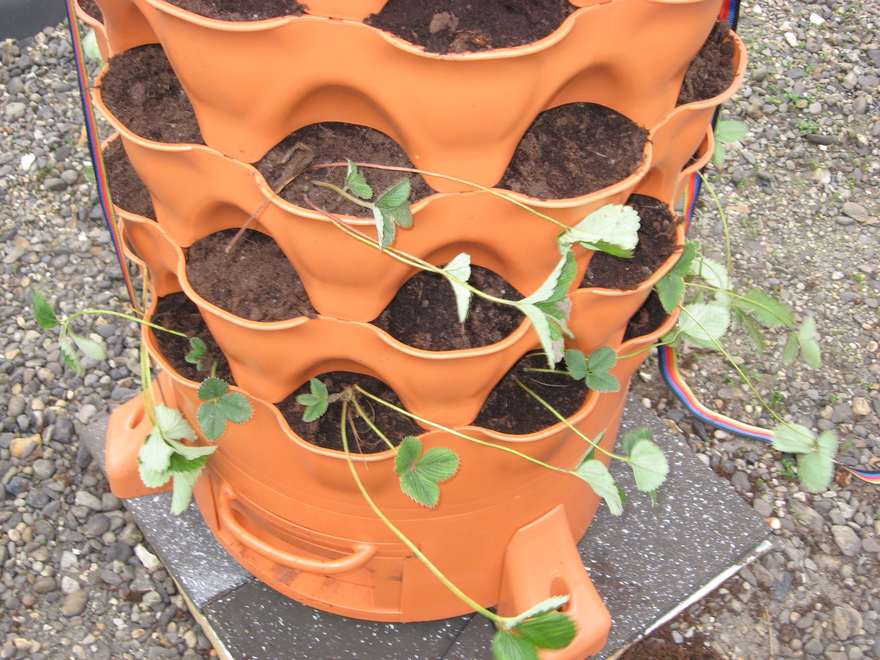 Shopping cart
No items in shopping cart.